With the Green Technology Infill Fusion GT, Polytan presents the green alternative to infill made from SBR and other plastics. This is a decisive step towards new solutions that could be up to 100 % biodegradable in the future. The Fusion GT Made in Germany combines carefully selected, high-quality EPDM plastics with sustainable natural materials.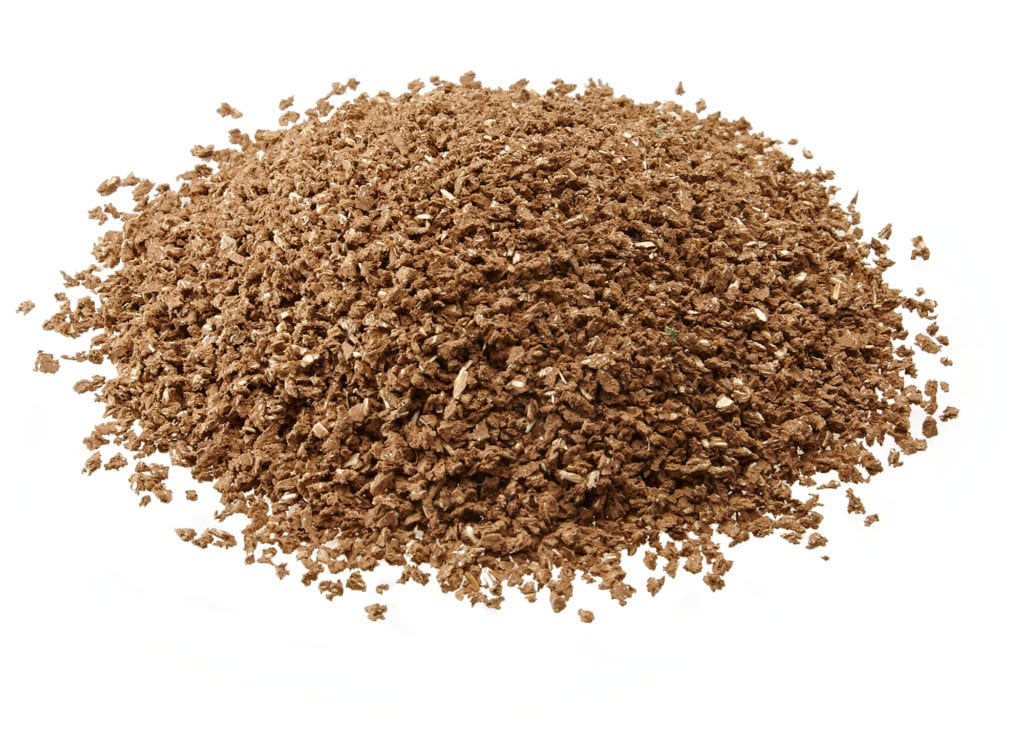 The perfect fusion of nature and engineering – with extraordinary properties: Fusion GT improves the playability of artificial turf pitches in all weather conditions while offering first-class functional qualities that players can get excited about. The innovative infill formula is the result of many years of research and is resistant to UV radiation, all weather conditions and mould. Its particular shape and low bulk weight reduce the quantity needed to fill artificial turf pitches by around 20 %. This makes Fusion GT a particularly economical and green infill solution!
NATURALLY SUSTAINABLE RAW MATERIALS
Fusion GT is based on proven infill technology and combines synthetic rubber with natural products such as chalk and the renewable raw material hemp. The provenance and processing of all materials are taken into account and the natural raw materials used are manufactured in Europe and acquired sustainably. The natural raw materials for Fusion GT occur during the production of natural materials used in industry and are recycled for a variety of purposes.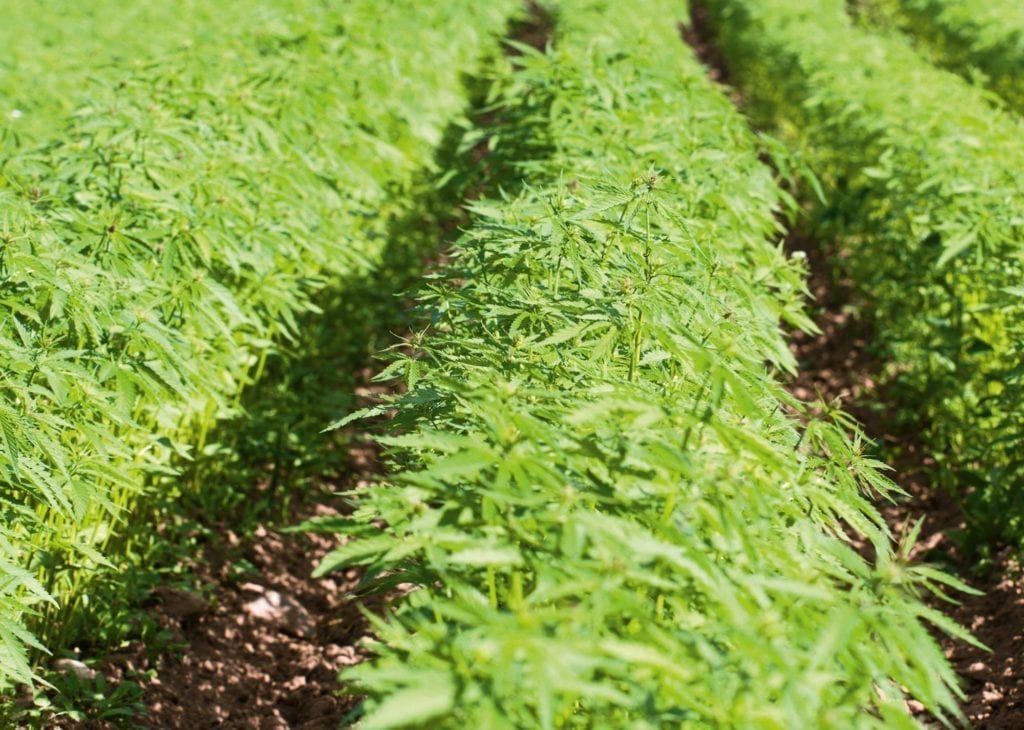 Hemp is one of the oldest crops in the world and is used today for a range of purposes including for the production of insulating materials, high-quality paper or technical textiles. As a fast-growing raw material, hemp has excellent environmental and climatic properties, is exceptionally good for temperature and water storage and is also
particularly durable and resistant to moisture, pests and moulds.
A SMART CHOICE – LESS WASTE, MORE COMFORT
Fusion GT is a particularly economical solution. The optimised material volume ensures better bulk density, requiring less material per square metre. The ease of play and consistency of performance remain the same. Depending on the synthetic turf system, material consumption can be reduced by around 20 %.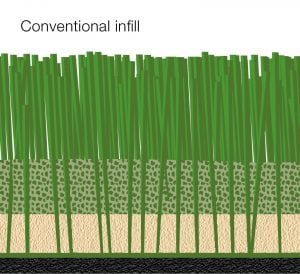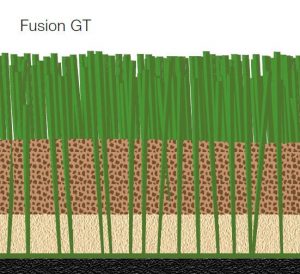 NATURAL EVAPORATION COOLING DUE TO NATURAL FIBRE GRANULES
Just like the natural turf substrate, the new Fusion GT infill is able to store moisture and release it again evenly. The result is natural evaporation, keeping the synthetic turf pleasantly cool, even at high temperatures. Of all the natural materials available, the natural fibres used provide some of the most effective water storage available. This means that Fusion GT infill is able to store multiples of its own weight in moisture – without the surface of the synthetic turf becoming slippery.
Conventional infill:
no storage capacity
Fusion GT: Temperature reduction
down to -15°C
Conventional infill:
no temperature reduction
DURABLE IN HEAVY SPORTING USE AND ANY WEATHER
The infill granules must function perfectly at all times. They are directly exposed to the weather, and should always provide consistently high performance, including in heat and in temperatures below freezing; daily stress over the course of many years places demanding requirements on the wear resistance of the small rubber granules. A stable formula and highly advanced process technology of the Infill Fusion GT guarantees that these requirements are fulfilled.
PERFECTLY PLAYABLE THANKS TO THE PROVEN PROPERTIES OF POLYTAN RUBBER
The EPDM components included in the Infill Fusion GT provide the proven benefits of new rubber granules: Permanently elastic, soft and skin-friendly materials for player comfort, homogeneous grain distribution and natural shape as well as low bulk weight thanks to the fibre component, ensuring an economical use of materials.
The natural brown colour also makes the product look more like real grass. The pigmentation has been carefully selected to achieve similar light reflection as with green infill, This means that the temperature benefits over dark or black infill are fully retained.
THE ENVIRONMENT AND HEALTH
Keeping it natural is not just a slogan with Fusion GT; it's also important in ensuring the product offers excellent environmental and health protection. We want to meet the strictest requirements, and so go much further than legislation requires.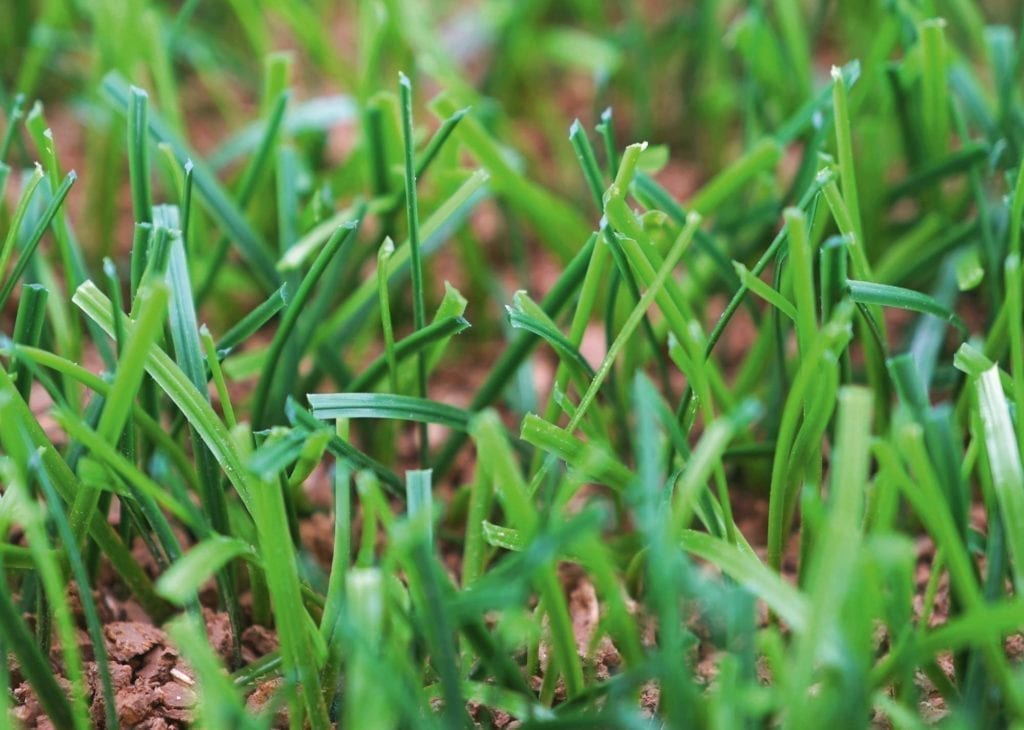 Optimal Playing Properties
Natural Climate Control
Injury Prevention
Long lifespan
Polytan's "Green Technology" marks out a new generation of highly developed products that combine cutting-edge technological expertise from the plastics industry with the functional and ecological benefits of renewable raw materials or alternative technologies that protect the climate. In this way, Polytan consistently meets its own development demands for products that combine climate protection and resource conservation with excellent functional features for sports.