We build in sustainability right from the design of our products. Alongside having the optimal functional properties for sports, the issues of durability and a long useful life are particularly important – because no other measure reduces the impact on climate and the environment as much as the lifetime of a product.
We ensure this longevity by selecting high-quality raw materials and special fibre geometries, as well as by using suitable formulas and technologies that, among other things, counteract the ageing process caused by UV radiation, humidity and heat.
The UV stabilisers protect the filament against a rapid ageing process. Over the years, UV light cracks the fibres and makes them brittle (right).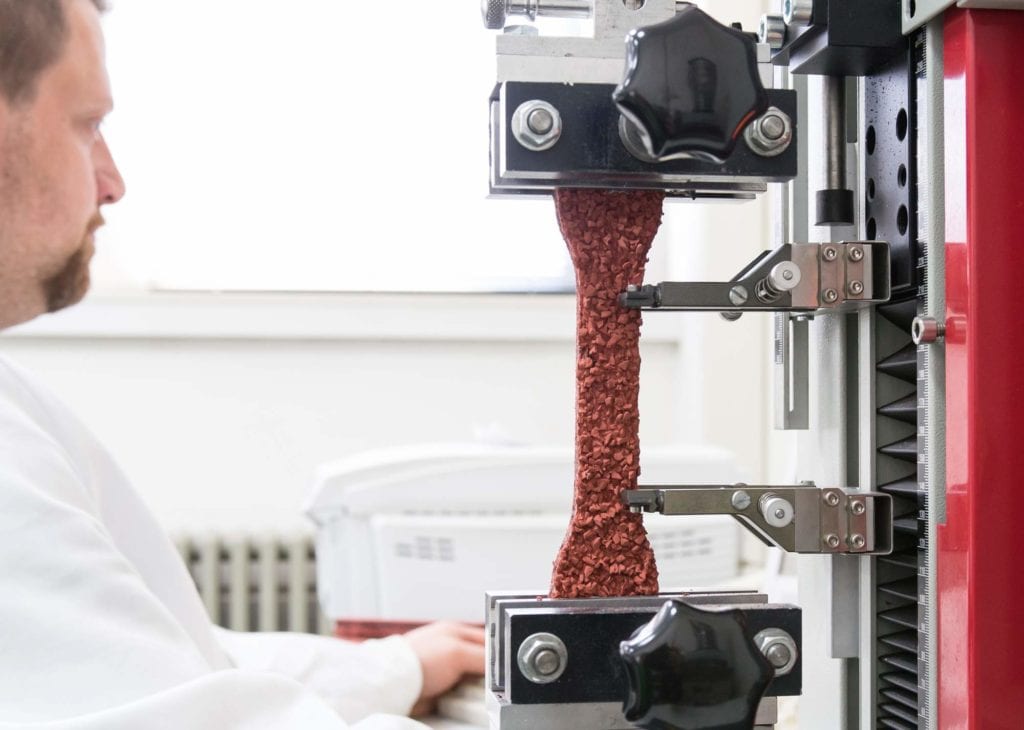 All of these measures go far beyond the requirements set by EN, DIN and RAL standards. Our products not only achieve a long service life, but also minimise the creation of micro-plastics thanks to their strong wear protection – no matter whether traditional plastics or bio-based polymers are used as raw materials.
The use of an in-situ elastic layer in the turf system minimises the use of fibre materials and rubber granules. With a service life of over 30 years, this ensures a long service life of the entire system.