Polytan's successful hockey turf series is now even "greener" thanks to the availability of Poligras Platinum with Green Technology. The new GT turf is made partially of organically based I'm GreenTM polyethylene. This makes Poligras Platinum GT one of the most sustainable artificial turfs for hockey
on the market.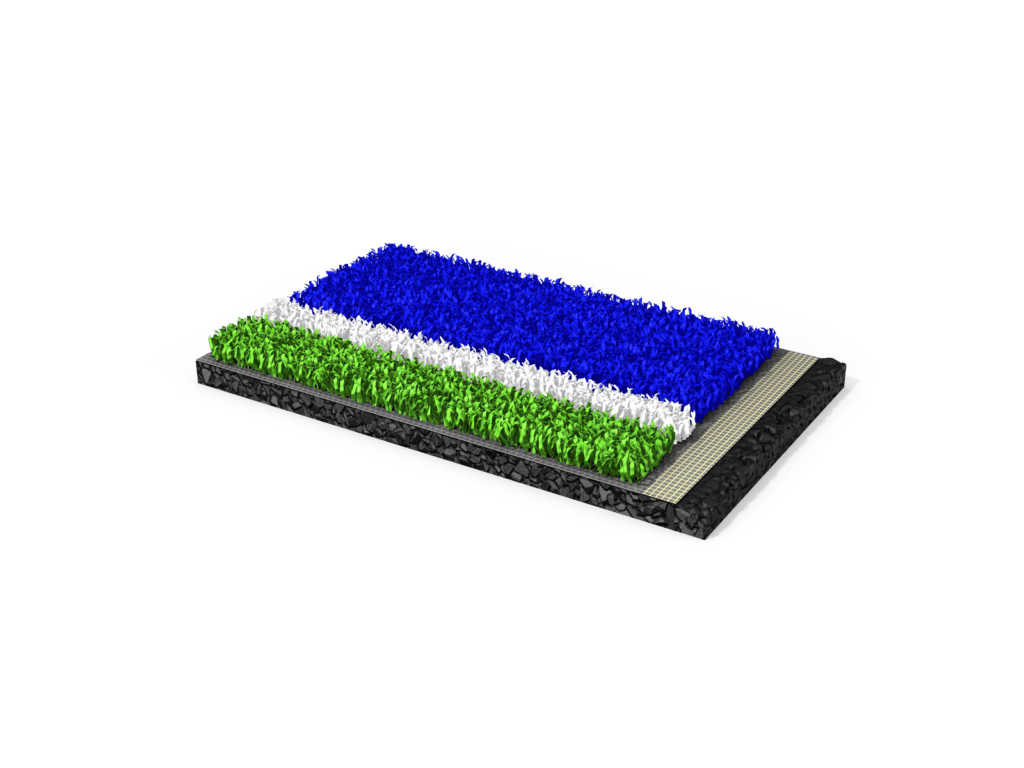 The I'm green™ polyethylene used in the Poligras Platinum GT from the Brazilian company Braskem is made from sustainably grown sugar cane. There is no land competition for food production, since only components which are produced as byproducts during sugar production are used. In addition, I'm green™ polyethylene helps the climate: Plant growth removes significantly more CO2
NEW ADDITION TO THE GT HOCKEY TURF FAMILY
Poligras Platinum GT is the latest logical development of the tried-and-tested Poligras Platinum CoolPlus, which was selected as the official turf for the hockey tournament at the Olympic Games in Rio in 2016. The filaments of the Platinum GT now contain at least 20 % polyethylene (PE) made from renewable
raw materials. The turf is manufactured in Germany using 100% green energy. The result: a sustainable, attractively priced artificial hockey turf with a reduced CO2 footprint.
In addition, Polytan PreciTex texturing technology ensures permanent crimping. This results in a multidirectional, ultra-closed surface – the perfect conditions for fast, precise play with optimal ball-rolling properties. The integrated CoolPlus function has a cooling effect and reduces water consumption. Poligras Platinum GT is available in the conventional colours: blue, field green or olive green. Optional border colours such as light blue, trendy London pink or Bordeaux Red, offer creative styling options for your hockey pitch.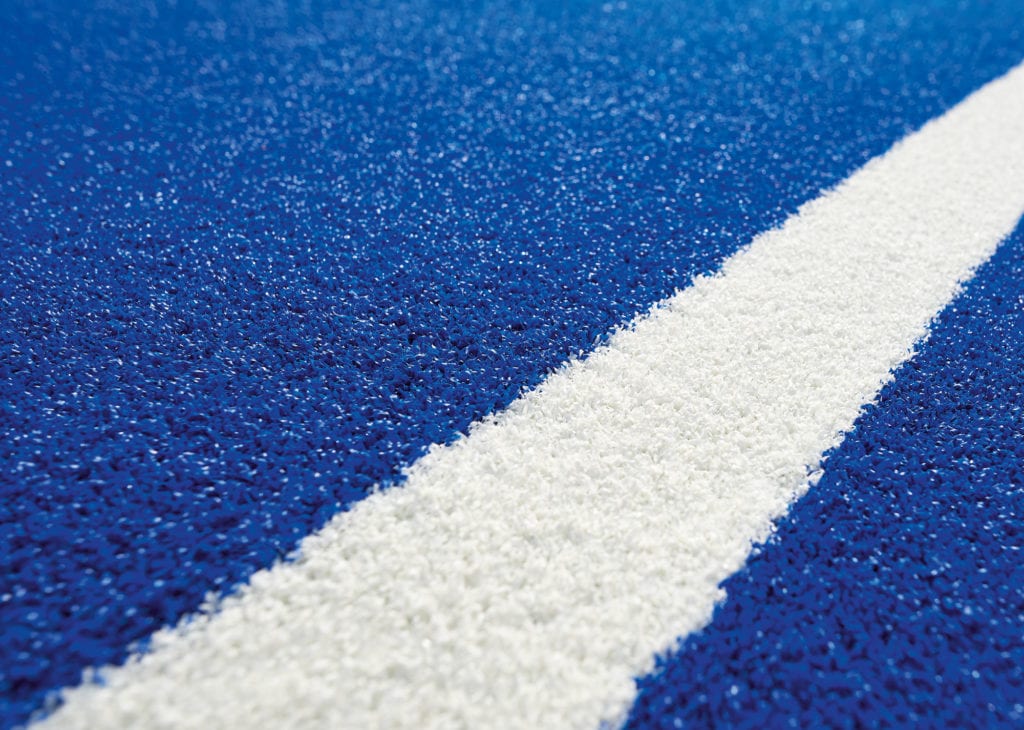 Green Technology Inside: Filaments made from renewable raw materials
Made using 100 % green energy
Monofilament turf fibres with approx. 110 μm thickness
Exclusive Polytan CoolPlus function
Exclusive Polytan PreciTex texturing technology
Available in different colour combinations
MultiBack backing construction
Polytan's "Green Technology" marks out a new generation of highly developed products that combine cutting-edge technological expertise from the plastics industry with the functional and ecological benefits of renewable raw materials or alternative technologies that protect the climate. In this way, Polytan consistently meets its own development demands for products that combine climate protection and resource conservation with excellent functional features for sports.