With the new Poligras Tokyo GT hockey turf, Polytan is bringing to the market the first synthetic turf which features filaments partly made from renewable raw materials. I'm greenTM bio polyethylene is the plastic that has the same product properties as our conventional polyethylene, but is made from sustainably grown sugar cane. Polytan adds the dimension of sustainability to the outstanding playing properties of its proven PE monofilament fibres. Implemented in a turf that is at least as effective as our previous premium products.
The I'm green™ polyethylene used in the Poligras Tokyo GT from the Brazilian company Braskem is made from sustainably grown sugar cane. There is no land competition for food production, since only components which are produced as byproducts during sugar production are used. In addition, I'm green™ polyethylene helps the climate: Plant growth removes significantly more CO2 from the atmosphere than is released during the production of bio-plastic.
QUICK AND PRECISE – COOL AND COLOUR-STABLE
With a turf structure that is specifically adapted to the BioBased PE formula, Poligras Tokyo GT enables incomparably dynamic and precise play. Patented Entanglement technology in the filaments means that the even, multidirectional surface remains stable in the long term, and is protected against premature wear. Polytan's CoolPlus technology ensures that the turf stays pleasantly cool even on hot days; pigments incorporated on the surface of the turf fibres continuously and effectively reflect the infrared part of solar radiation, which is responsible for heating up the turf. PreciTex process engineering guarantees the turf's highly uniform colour.
With the development of the Poligras Tokyo GT hockey fields are not only more sustainable, but also achieve much better playing characteristics. Never before has a hockey turf been so dynamic and precise to play on. And never before has there been a greener hockey turf: the hockey turf uses up to a third less water during irrigation.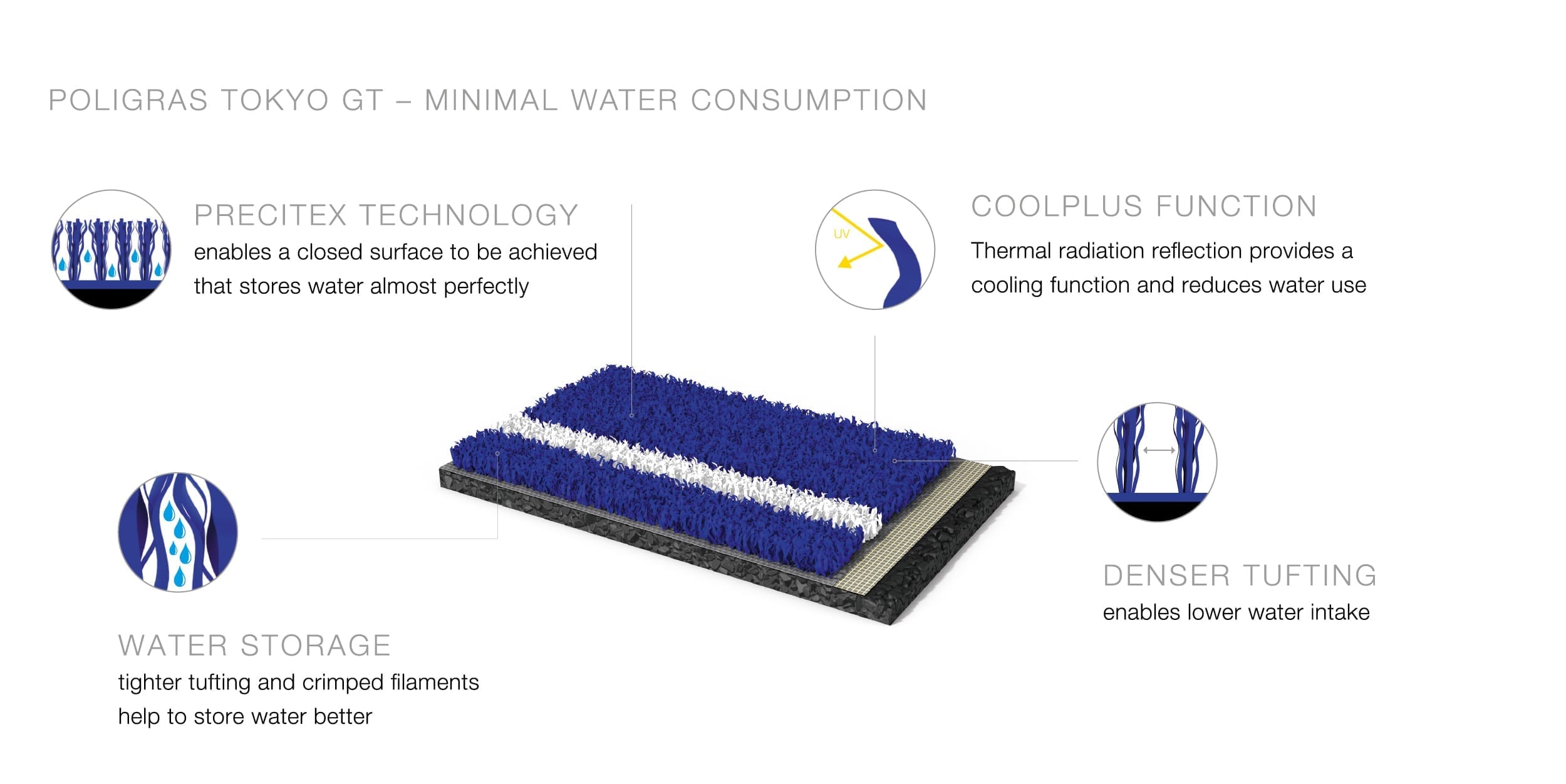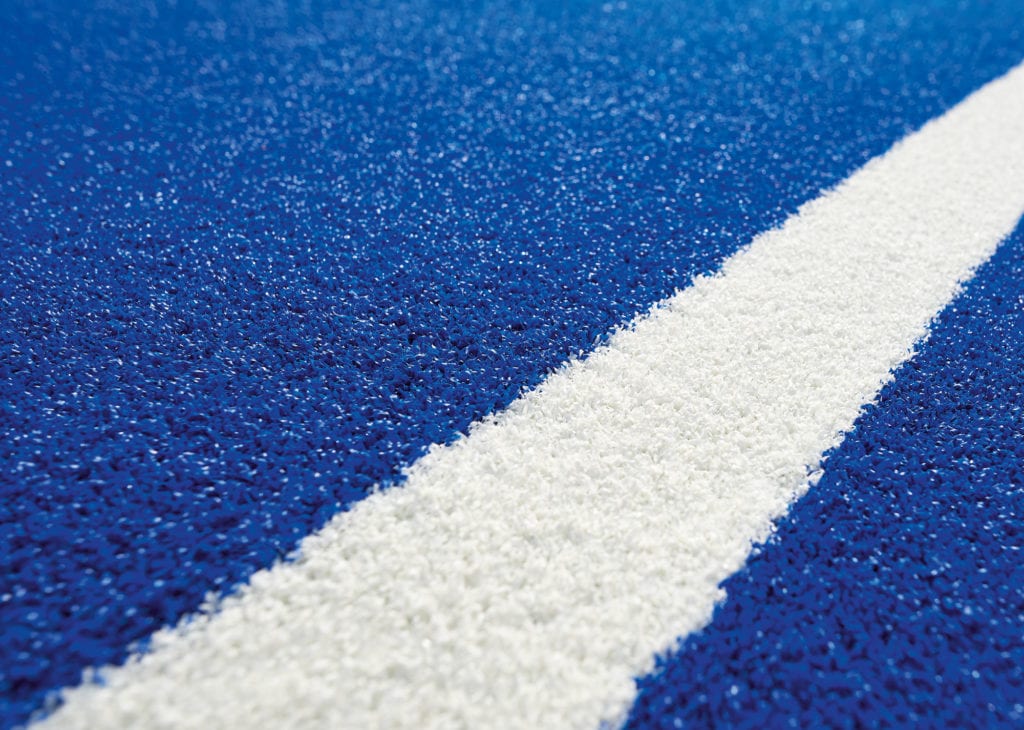 Monofilament turf fibre with a fibre thickness of approx. 110 μm
Green Technology inside: filaments partly made from regrowable raw material
Exclusive Polytan CoolPlus function
Exclusive Polytan PreciTex texturing technology
Exclusive Polytan 100 % PE composition with ENTANGLEMENT technology
MultiBack backing construction
Polytan's "Green Technology" marks out a new generation of highly developed products that combine cutting-edge technological expertise from the plastics industry with the functional and ecological benefits of renewable raw materials or alternative technologies that protect the climate. In this way, Polytan consistently meets its own development demands for products that combine climate protection and resource conservation with excellent functional features for sports.